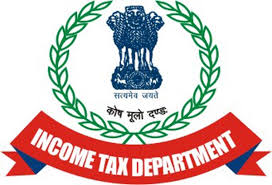 The Income Tax Department has informed that the tax return forms i.e, ITR-1 and ITR-4 for the salaried persons, Professionals, and self-employed individuals are available in the official portal for e-filing.
It also said that the other forms for Companies and other entities will be available in the portal shortly.
"ITR 1 & 4 for AY 2019-20 is available for e-Filing. Other ITRs will be available shortly," the department said.
The department has enabled ITR-1 which is largely used the salaried class of taxpayers with income up to Rs 50 lakh from salary, one house property only and additional income such as interest earned from fixed deposits, recurring deposits among others.
ITR-4 for professionals and self-employed individuals who have opted for the presumptive income scheme was launched in the e-portal.
A few days ago, the Central Board of Direct Taxes (CBDT) had notified the income tax return forms for the year 2019-20.
Last year, the Government brought numerous reforms in the tax return forms.
Last year, the number of ITR Forms have been reduced from nine to seven forms.
The ITR Forms ITR-2, ITR-2A and ITR-3 have been rationalized and a single ITR-2 has been notified in place of these three forms.
All seven ITRs are to be filed electronically on the official web portal of the department -https://www.incometaxindiaefiling.gov.in – except for some category of taxpayers.
From this year onwards, the quoting of Aadhaar with the income tax return is mandatory for e-filing after the latest Supreme Court verdict wherein the Apex Court overruled the judgment of the Delhi Court allowing the manual filing of tax return without mentioning Aadhaar number.