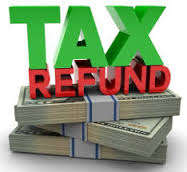 By 2020 taxpayers will have their income tax filing system run not by "Sarkari" IT teams but by IT major Infosys. The union cabinet on Wednesday cleared a Rs 4240 crore worth proposal that promises to trim down processing of returns from the current average of 63 days to just one day.
In a post cabinet briefing, Railways Minister Piyush Goyal said that the "Integrated E-filing and Centralised Processing Centre 2.0 Project" of the Income Tax Department is likely to be completed in 18 months. He added that the system will be launched for operations after a three month testing period.
The minister said that Infosys was not handpicked but was selected after a bidding process was carried out.
They key element of the proposed system is that it cuts down the physical intervention by the Income Tax department in the return filing and refund process.
The government feels that smoother, transparent and accountable tax filing system with less official interface will go a far way in improving tax compliance.
The government handled an unprecedented volume of tax returns in the current fiscal. Goyal said a whopping amount of 1.83 lakh crore has been issued as tax refund. Refunds are issued after a cumbersome scrutiny process. The government is bound to pay interest in case of a delay. The new system will result in speedy refunds which will be credited directly to taxpayers' bank account. The faster system will reduce refund time for taxpayers and cut down government's outgo.
The taxpayer friendly.e-filing and Centralised Processing Centre (CPC) projects will have end-to-end automation of all processes within the I-T Department. Goyal said that the idea is to "promote voluntary compliance".
The old system CPC-ITR 1.0 has been given an extension and sanction of Rs 1450 crore for the year 2018-2019. This system will be used till the new one becomes operational.
Source: Times of India