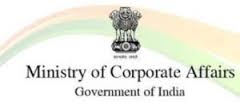 The Circular from Ministry of Corporate Affairs extends one more month time, for Annual Filings of MGT -7 , Annual Return & AOC-4, Audited Financial Statements, without additional fees, to Tamil Nadu & Pondicherry, which were affected by floods.
The extract of the circular issued today, i.e., 30 December, 2015 is as below:
In continuation of the ministry's circular 15/2015 dated 30.11.2015, keeping in view the requests received from various stakeholders stating that due to heavy rains and floods in the State of Tamil Nadu and Union Territory of Puducherry, the normal life/work was affected, it has been decided to relax the additional fees payable for the State of Tamil Nadu and UT of Puducherry on e-forms AOC-4, AOC (CFS) AOC-4 XBRL and e- Form MGT-7 up to 30.01.2016, wherever additional fee is applicable.
The last date of filing forms AOC-4 (XBRL, non-XBRL & CFS) and MGT-7 till 30th Dec 2015, without additional fees, has ended.
The Ministry of Corporate Affairs, Government of India has earlier vide its General Circular No.15/2015 dated 31/11/2015, extended the last date for filing the Annual Returns by 30 days and relaxed the additional fees for the forms filed till December 31, 2015. This has ended now.
* * * * * * *