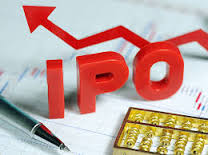 Companies and financial institutions have mopped up close to Rs 56,000 crore by way of fund-raising through equities so far in 2017. This is about 20% higher than the amount of Rs 46,733 crore raised in 2016. The fund-raising has been helped by a booming stock market; the Sensex has gained by 22% in the year so far.
On Monday, the benchmark gauge closed at 32,514.94.The Nifty has put on 23.10% in 2017 closing Monday's session at 10,077.10.Since the beginning of the year, firms have mopped up Rs 55,905 crore through initial public offerings (IPO), offers for sale (OFS), Qualified Institutional Placements (QIP), and rights issues among others, data from Prime Database showed.
A significant portion — close to 61% — of the total equity raised this year has been by way of QIPs at Rs 34,182 crore. State Bank of India (SBI)'s Rs 15,000 crore offer has been the biggest in 2017 so far — the lender had issued around 52.21 crore new shares at a price of Rs 287.25.
The issue was aimed at augmenting the bank's capital adequacy ratio and for general corporate purposes.This is the highest in the past eleven years. Banks constituted 84% of the amount raised through QIPs.
Market participants said the need for Tier 1 capital and the necessity to meet Basel III requirements as the reasons for banks opting for QIPs.
After QIPs, the maximum amount of money was raised through IPOs in 2017.
In 2017, companies raised Rs 14,026 crore through IPOs. Listing gains and returns by newly listed companies as also the positive sentiment in the broader market are among the reasons attributed to the trend.
BSE, HUDCO, CDSL, Avenue Supermarts, Shankara Building Products and S Chand and Company are some of the companies who completed their IPOs in the last seven months.
The newly listed companies have given good returns to investors, the BSE IPO index a gauge of newly listed companies rose by 40% year to date.
Small enterprises raised Rs 716 crore through SME IPOs, this is the highest since 2012.
Market participants said the buoyancy in the primary market is set to continue with more than a dozen companies gearing up to hit the market with their offerings.
Source: http://www.financialexpress.com/market/companies-and-financial-institutions-mop-up-close-to-rs-56000-crore-by-way-of-fund-raising-through-equities/788648/