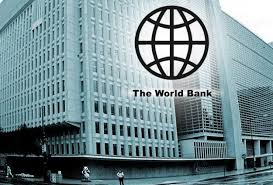 India will maintain its growth rate of 7.6 per cent GDP growth in 2016-17, which would accelerate to 7.7 per cent in 2017-18 and 7.8 per cent in 2018-19, the World Bank said on Monday.
But for this, India will need to "activate the stalled engines", including agricultural growth and rural demand, trade and private investment, while ensuring demand from urban households and public investments.
In its report 'India Development Update- Financing Double Digit Growth', the World Bank said the economy's potential growth rate is about 7.4 per cent to 7.5 per cent.
"The outlook for the coming year is favourable and robust," said Frederico Gil Sander, Senior Country Economist, World Bank, and main author of the report.
The report, also prescribed means for India to attain the elusive double-digit growth. This would depend on various factors, including higher participation of women in the labour force, productivity growth such as business environment reform agenda and GST as well as a pick-up in private investment.
The World Bank's forecast is however, not as optimistic as the Finance Ministry that is eyeing 8 per cent growth this fiscal after 7.6 per cent growth last fiscal.
However, Onno Ruhl, Country Director, World Bank (India), said improved global prospects would also be necessary for double-digit growth in the domestic economy.
The report also warned that near-and medium-term risks stem from the banking sector and "its ability to finance private investment which continues to face several impediments in the form of excess global capacity, regulatory and policy challenges, in addition to corporate debt overhang".
It has also suggested two key reforms in the financial sector — accelerating the ongoing transformation of banks to become more market oriented and competitive; and also to address the problem of non-performing assets (NPAs).
"India's financial sector has performed well on many dimensions and can be a reliable pillar of future economic growth," said Sander.
RBI top-level changes
While urging for more reforms in the banking sector such as giving fresh capital to banks for governance reforms or giving them tools to manage stress in their balance sheets, the World Bank declined to comment on the impact the top-level change at the Reserve Bank of India (RBI) will have on these measures.
"We respect the RBI Governor's decision to return to academia. India has a long history of sound macro-economic policy making and effective and conservative supervisor. There is no reason to expect that it will change," said Ruhl when asked whether the decision by RBI Governor Raghuram Rajan to not seek a second term would impact banking reforms.
Source: http://www.thehindubusinessline.com/todays-paper/tp-news/india-must-activate-stalled-engines-to-sustain-76-growth-world-bank/article8753219.ece