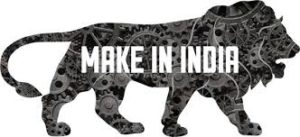 Doing business in India became much easier over the past one year because of a raft of policy reforms, an annual World Bank index showed on Tuesday, in what is possibly a shot in the arm for Prime Minister Narendra Modi's efforts to win big-ticket investments.
For the first time, India jumped 30 places to break into the top 100 in the ease of doing business rankings for the year to June 2017. The 190-country index is an influential barometer of competitiveness among countries that likely also helps businesses make investment decisions.
India's impressive performance was largely due to reforms in taxation, insolvency laws and access to credit, part of measures Prime Minister Modi's government has pushed to boost investment and jobs that would help absorb a million people who join the workforce every month.
"India's performance is not based on efforts of just one year but consistent efforts made over the last three years to continuously improve the regulatory environment of doing business," Annette Dixon, vice president South Asia, told a press conference.
"It is the result of a number of reforms that the government has undertaken that India is becoming a preferred destination to do business."
India saw improvements in six of 10 indicators, including on winning construction permits, enforcing contracts, paying taxes and resolving insolvency. It, however, slipped when it came to starting a business, getting an electricity connection, cross-border trade and registering property.
Underlining how reforms had helped India improve its overall ranking, the World Bank said the establishment of debt recovery tribunals reduced non-performing loans by 28% and lowered interest rates on larger loans, suggesting that faster processing of debt recovery cases cut the cost of credit.
India was also among the 10 economies to have improved the most, alongside El Salvador, Malawi, Nigeria and Thailand.