Giving some clarity to companies switching to the new accounting standards, an expert Committee of Finance Ministry has said that there may not be any rise in tax burden for them.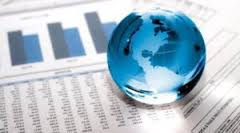 The committee, led by retired Indian Revenue Service Officer MP Lohia, has concluded that corporates will not have to make any adjustments to net profits while computing book profits to pay minimum alternate tax (MAT).
"…considering the implicit relation between distributable profits which is available for payment of dividend distribution tax, no further adjustments are required to be made to the net profits (Excluding net other comprehensive income) of India AS compliant companies, other than those already specified…," the Committee report said.
The government had set up the expert panel in June last year to resolve the differences arising in the computation of MAT when companies with a turnover of over Rs. 500 crore adopt the Indian Accounting Standards (IndAS) from 2016-17.
A number of firms had expressed concerns over their tax liabilities rising significantly due to the new system of accounting.
Public comments sought
The Finance Ministry has now sought public comments on the report by May 10, before it finalises the guidelines.
"The Committee submitted its report on 18 March, 2016 after having consultation with the Ministry of Corporate Affairs (MCA)," it said in a statement on Thursday.
"The net profits under Ind AS may include a sizeable amount of notional or unrealised gains or losses. If the MCA prescribes any further adjustments to the current year profits for computation of distributable profits, the requirement for any additional adjustments to the book profit under section 115JB may be examined," said the Committee in its report.
It also recommended that items that are a part of the net other comprehensive income should be included in book profits for MAT purposes at an appropriate point of time. These include changes in revaluation surplus, re-measurements of defined benefit plans, gains and losses from investments in equity instruments designated at fair value.
It further said those adjustments recorded in reserves and which would subsequently be reclassified to the profit and loss account, should be included in book profits in the year in which these are classified to the profit and loss account.
Positive response
Experts welcomed the report and said it is in harmony with the current structure.
"Industry can now start preparing themselves for the accounting standards. It has indicated that the same treatment would be carried forward," said Vikas Gupta, Partner, Nangia & Co.
Sunil Shah, Partner, Deloitte, concurred, saying: "The usual adjustments will continue to be made.
But, there could be an impact in cases where unrealised gains and losses on fair value accounting are recorded in the profit and loss account, which is permissible under IndAS."
Source: http://www.thehindubusinessline.com/todays-paper/tp-news/companies-need-not-make-adjustments-in-net-profit-for-mat-under-indas/article8534184.ece