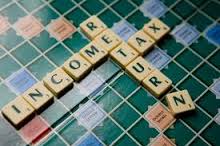 Many people think it an avoidable headache to file income tax returns, when their income falls below the taxable limit, or when tax is deducted at source or when no taxes are due. They also unnecessarily fear some notice will come from Income Tax Department every year, once they have started filing income tax return.
Here are the benefits of filing the income tax return that show you that it's always better to file the return every year, even if your income  is not taxable.
Helps as Standard Income Proof
In simple words, a tax return is a summary document or declaration about the results of all your financial transactions undertaken during the tax year. It consolidates the income under all sources and calculates the taxes due after allowing all eligible deductions.
ITR is considered and accepted by various agencies as a proof of your income, not only in India but also globally. If you are looking for higher education or employment abroad, ITR is the largely accepted income proof.
PAN – Permanent Account Number, issued by the Income Tax authority is not only a prerequisite for filing ITR but is also now mandatory for all financial transactions – from opening a bank account, or purchasing mutual funds to real estate for investment. So it makes sense to get yourself one and file the tax return.
Helps Loan application:
At the time of applying for a home loan or vehicle loan or education loan, most banks ask the applicant to furnish copies of tax returns for the past 2-3 years. This helps banks understand your financial position and ability to repay the loan. Providing a copy of returns receipts helps in faster approval of your loan application
Apart from a good credit history (or past repayment track), the fact that you are filing your ITR regularly gives you speedier access to credit and at better terms, although not necessarily a larger line of credit, but surely a better rate.
It also provides the impression to the lender that you are a law abiding citizen and will repay the loan within time.
3. Helps claiming your tax refund:
Filing of ITR also helps your claiming of Tax Refund! In the case of salaried employees or those who have sold property, where Tax is deducted at source at standard rate, you can claim refund if the tax outgo has been more than the actual tax payable. You must file your tax returns if you wish to claim tax refunds. Not doing so would lead to forgoing the refund.
Generally, your employer deducts taxes on your estimated income based on the declaration that you have submitted. Apart from this, taxes are also deducted at source on various other incomes such as interest, commission, rent, and others, at a standard rate. When you club all these incomes with your salary, and also consider tax deductions as applicable to you, the final tax rate applicable may turn out to be different from the TDS rate. Owing to this you may either have to pay more tax or expect a refund.
Thus, filing ITR is not always about paying tax. It can be used as a means to reduce your tax liability!
Helps Carry forward of losses:
Income tax laws allow you to carry forward and set off certain losses (losses from business income, depreciation, capital gains) against future gain or income. These losses can be carried forward for eight consecutive years immediately succeeding the year in which the loss is incurred. Even if you have taxable income this year, you might have losses to carry forward that can be adjusted against gains in later years when you actually have higher incomes.
Visa processing:
If you are planning to immigrate to another country or explore an overseas job opportunity, then prepare yourself in advance. Most embassies and consulates require you to furnish copies of your tax returns for the past couple of years at the time of the visa application. This is especially applicable when applying for visa for the US, the UK, Canada or Europe.
Helps in Statutory Compliance:
This also helps in statutory compliance, when you need to file tax returns.
The income tax department requires you to file a tax return in case your gross total income exceeds Rs.2.5 lakh (Rs.3 lakh for tax payers older than 60 years and Rs.5 lakh for those older than 80 years) in the financial year. Further, even if you do not have taxable income but if you qualify as a 'resident' individual and have any asset or financial interest in an entity located outside of India, then also it is mandatory for you to file.
What if you don't file your taxes? If you are required to file your returns but miss it, then the tax officer may impose a penalty of up to Rs.5,000 (under section 271F). And if you owe some taxes and still don't file it, then you may be liable to pay additional interest (section 234A), along with other penalties for avoiding taxes.