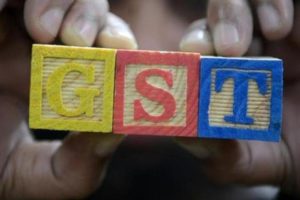 The Goods and Services Tax (GST) Council on Friday finally approved single monthly return with an aim to boost collections and compliance. The new system is scheduled to be implemented in next six months — but could take more time. "The Council has approved the new system of GST return but the software will take six months to get fully operationalised," Finance Minister Arun Jaitley said.
However, from the preliminary information provided by the GST Council, the new system will be implemented in three phases. "While the initiative of GST return simplification appears to have crossed another milestone – the 3 Phase implementation plan of the revised returns format or procedures do not bring out the exact comfort that industry has sought so far," Indirect tax expert Jigar Doshi of SKP Business Consulting told FE Online. He explained how the new single return filing system is planned for implementation.
The new return filing process would be introduced in three phases:
Phase 1: First six months
The current process of filing GSTR-3B and GSTR-1 will continue for the first six months.
Software for the new system will be developed during this phase.
Phase 2: Next six months
A single-monthly system of filing returns will be introduced for all taxpayers, except persons with nil liability and composition dealers. They will be filing quarterly returns.
A uni-directional system of uploading details of invoices by the supplier will be implemented. Recipients will get credit on the basis of these invoices.
For the first six months of the new system, a facility to avail provisional credit by the recipient will be available.
Suppliers will be uploading details of invoices and recipients will follow up with the supplier in case of any gap in the uploaded details.
Recipients will try and reduce mismatch through follow up only. No mechanism will be in place for the recipients to upload any invoice.
Phase 3: After 1 year
The new system of return filing will be fully implemented with no facility of provisional credit. Credit will be available on the basis of details of invoices uploaded by the supplier only.
If tax liability on uploaded invoices is not discharged by the supplier but the credit is availed by the recipient, the government would first recover the same from the supplier. However, the government would retain the power to recover the tax from the recipient also.
Source: Financial Express